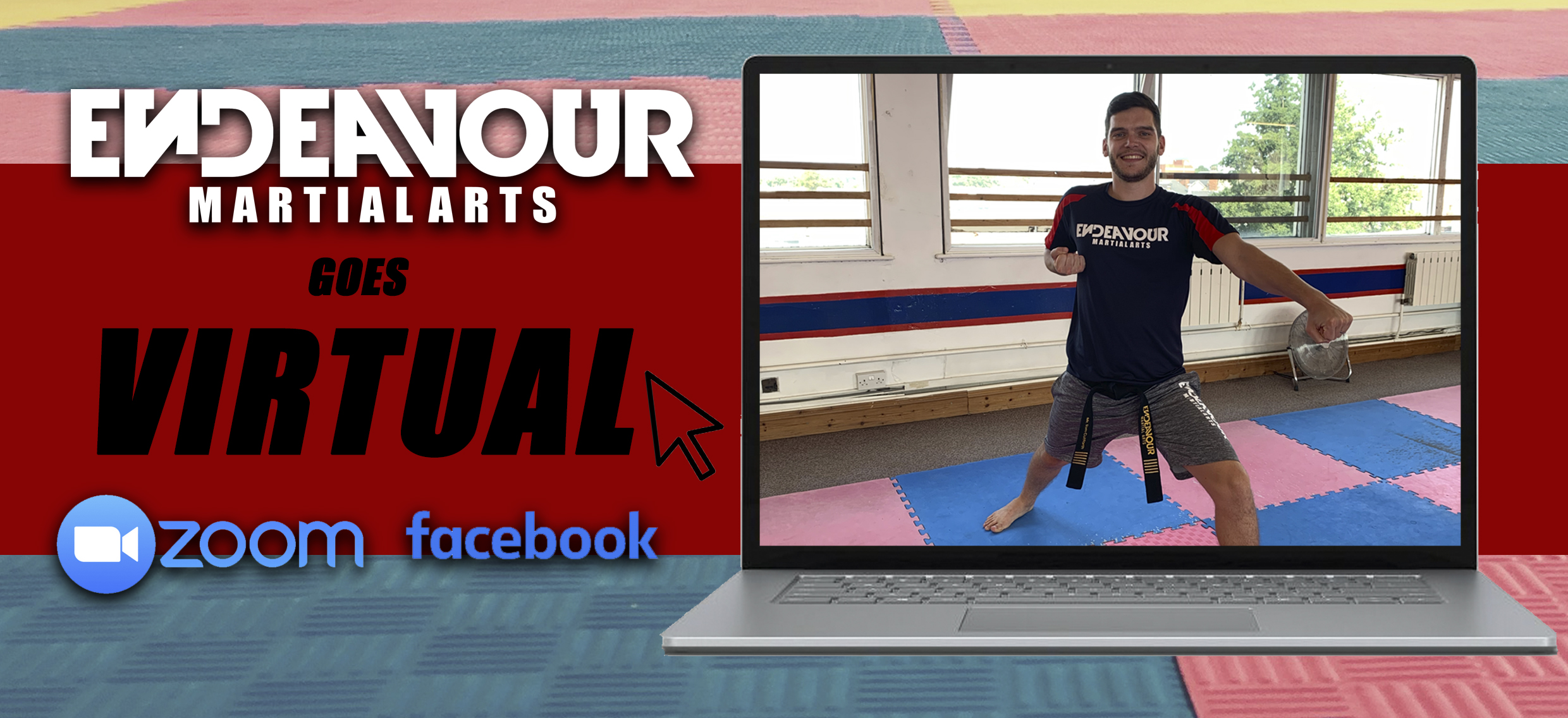 Want to keep you/ your children fit and active?
Is lockdown and home school getting stressful?
Would you love to see your kids stay focussed & engaged during lockdown?
Let us help you with our virtual classes..
The Endeavour Martial Arts 'VIRTUAL CLASS' Experience …
Action packed Virtual Martial Arts Classes each week Powered by Zoom
Sense of normality & structure, through VIRTUAL training with other children

 

Virtual Classes taught by fully qualified Blackbelt martial arts instructors

 

Range of curriculum designed to develop all levels & abilities
Instant feedback and advice from the instructors before, during and after class

 
We offering Children & Adults of Doncaster the chance to take part in our Virtual Classes for FREE through Lockdown.
If you wish to register for FREE Virtual classes for you/your child please click below