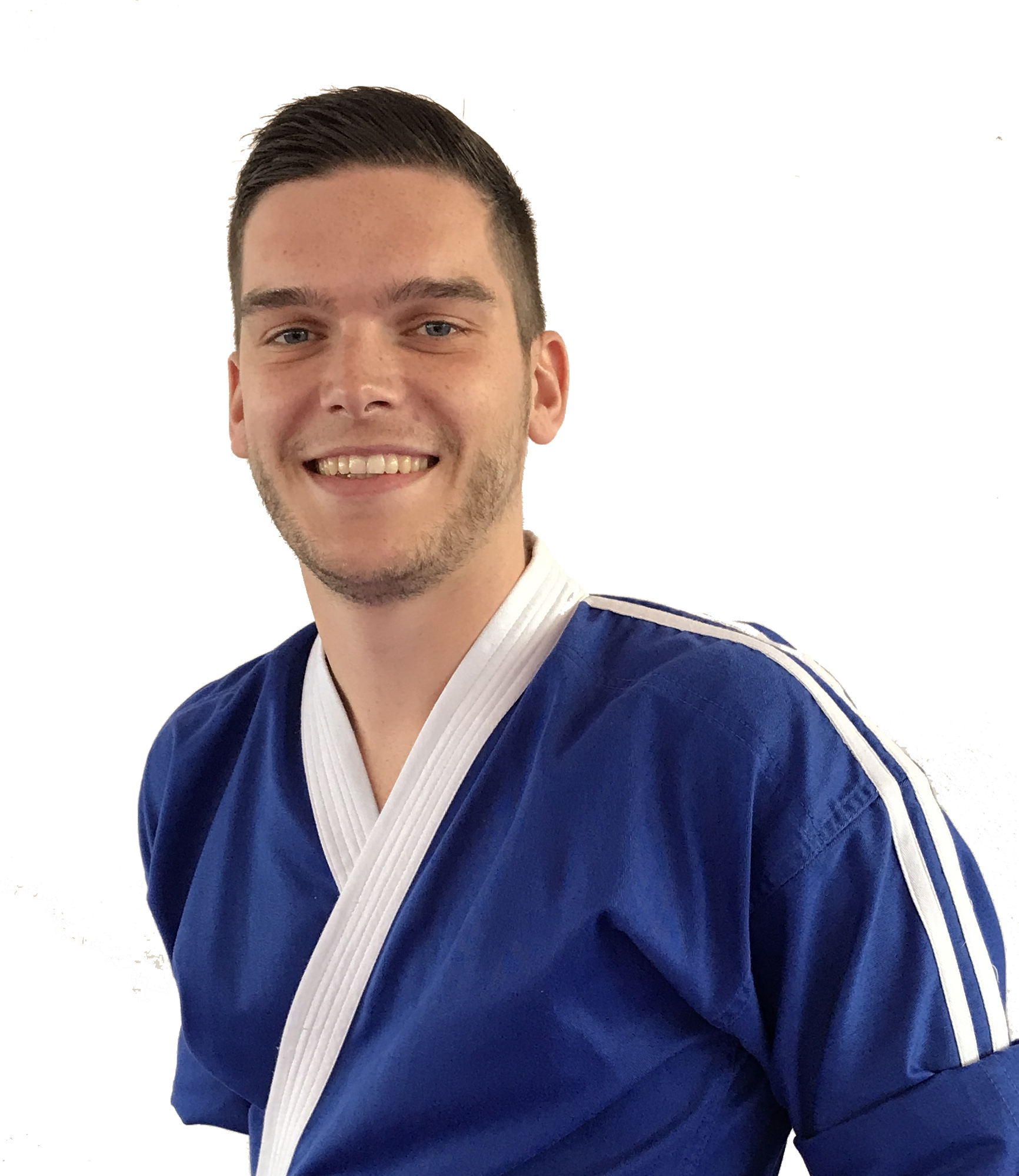 Mr Tom Cutforth
Owner & Chief Instructor
Chief Instructor Tom Cutforth has trained in martial arts since the age of 6, originally trained in Taekwondo. After 21 years in martial arts Mr Cutforth achieved his 5thDegree Blackbelt in June 2019. Mr. Cutforth has been teaching professionally since 2006 and has guided many students towards Blackbelt and beyond, as well as helping a range of student's progress towards their full instructor qualification. He is now very proud of the team he has working alongside him. Mr. Cutforth always strives to take his own training to the next level and currently holds the level of Purple Belt in Brazilian Jiu-Jitsu, however is continuously working towards achieving his next belt. Mr. Cutforth has competed many times, medalling many times; his most recent competitive achievement was gaining silver in the British Submission League Championships in 2014. Mr. Cutforth has had many positive role models through his martial arts career and aims to continue to be a positive role model for all students, young and old at Endeavour. Mr. Cutforth has a Bachelor of Arts Degree in Business and Enterprise Management which has aided him in forming Endeavour Martial Arts.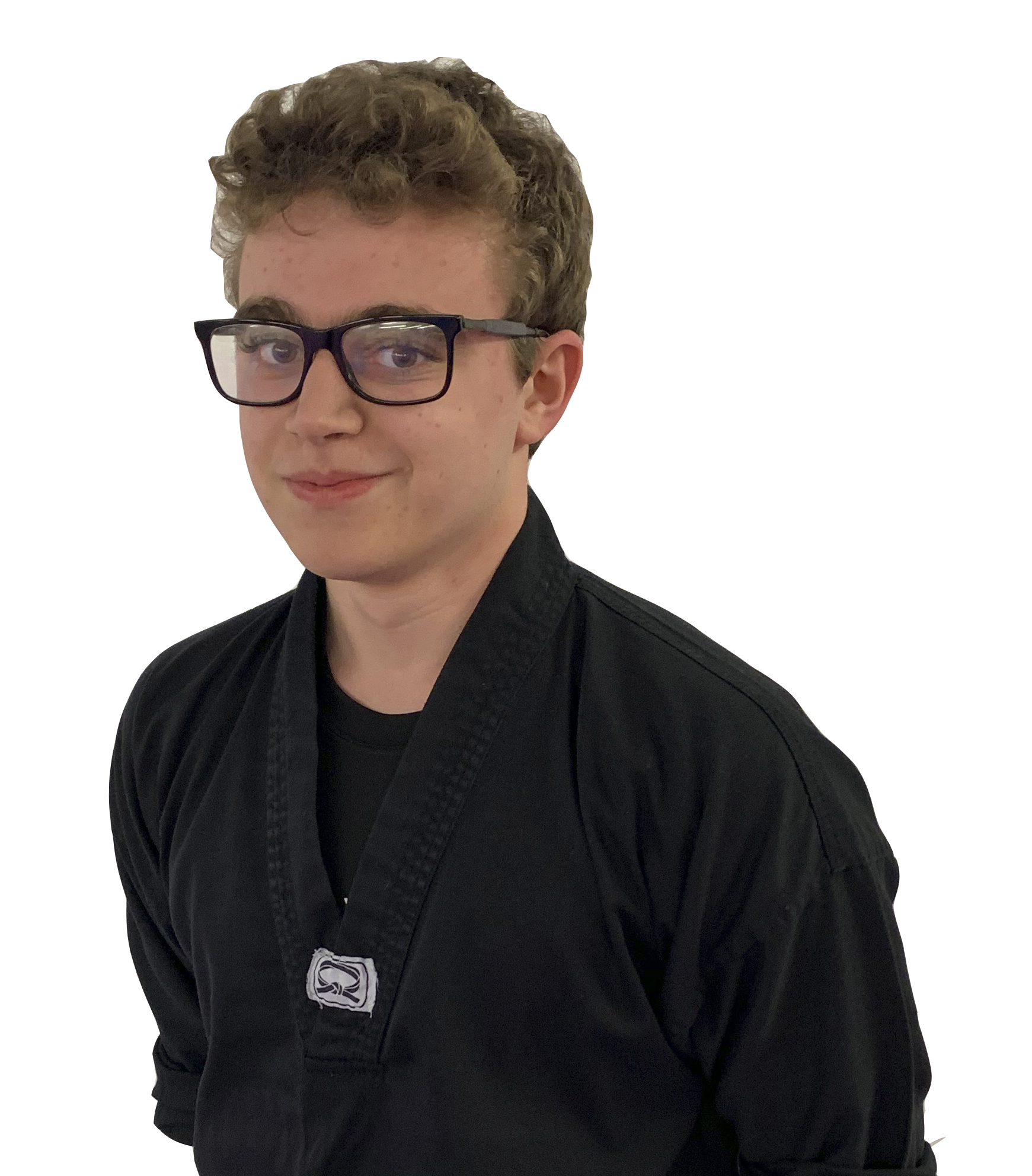 Mr Sam Williams
Instructor
Instructor Sam Williams started his martial arts training at Endeavour in 2009 with his older brother. Sam started in our Little Champions programme and worked hard through the belts and Dan grades to achieve 3rdDegree Blackbelt in 2017. Sam has always impressed the instructors with his attitude and Blackbelt work rate, this was recognised with him being awarded with the Blackbelt of the Year award in 2016. Sam's biggest passion in martial arts is his forms and the performance element of training, achieving multiple 1stPlace awards in forms categories at the in-house Endeavour Competitions. As part of the Endeavour Performance team Sam has performed his skills in many events, galas & graduations around the Doncaster area. Sam was invited to be a part of the Leadership Team in 2016 in order to be able to inspire & help other students achieve their goals. Sam's dedication in his Leadership training was rewarded by Mr Cutforth in December 2020 when he was awarded his Full Instructor Qualification.
Mr Cameron Williams
Instructor
Cameron began his Martial Arts journey in 2009 along with his younger brother. Throughout his journey he worked hard in all areas of his training and achieved his 3rd Degree Blackbelt in June 2015. Cameron has always been able to impress his instructors with his work rate, attitude and skill. Cameron has competed at many local and regional competitions winning many titles in both forms & point sparring categories. Cameron has also been a long time member of the Endeavour Performance team, putting on displays both as part of a team and as an individual at many events in and around Doncaster. In 2012 he was invited to be a member of the Leadership Team and began to show the leadership skills to impress his instructors and was in turn named the LTC member of the year in both 2015 & 2016. Cameron was promoted to the role of Junior Instructor in 2017 & Then instructor in 2019 after massively impressing while teaching and coaching students, he looks to continue helping students progress in their pursuit of their goals.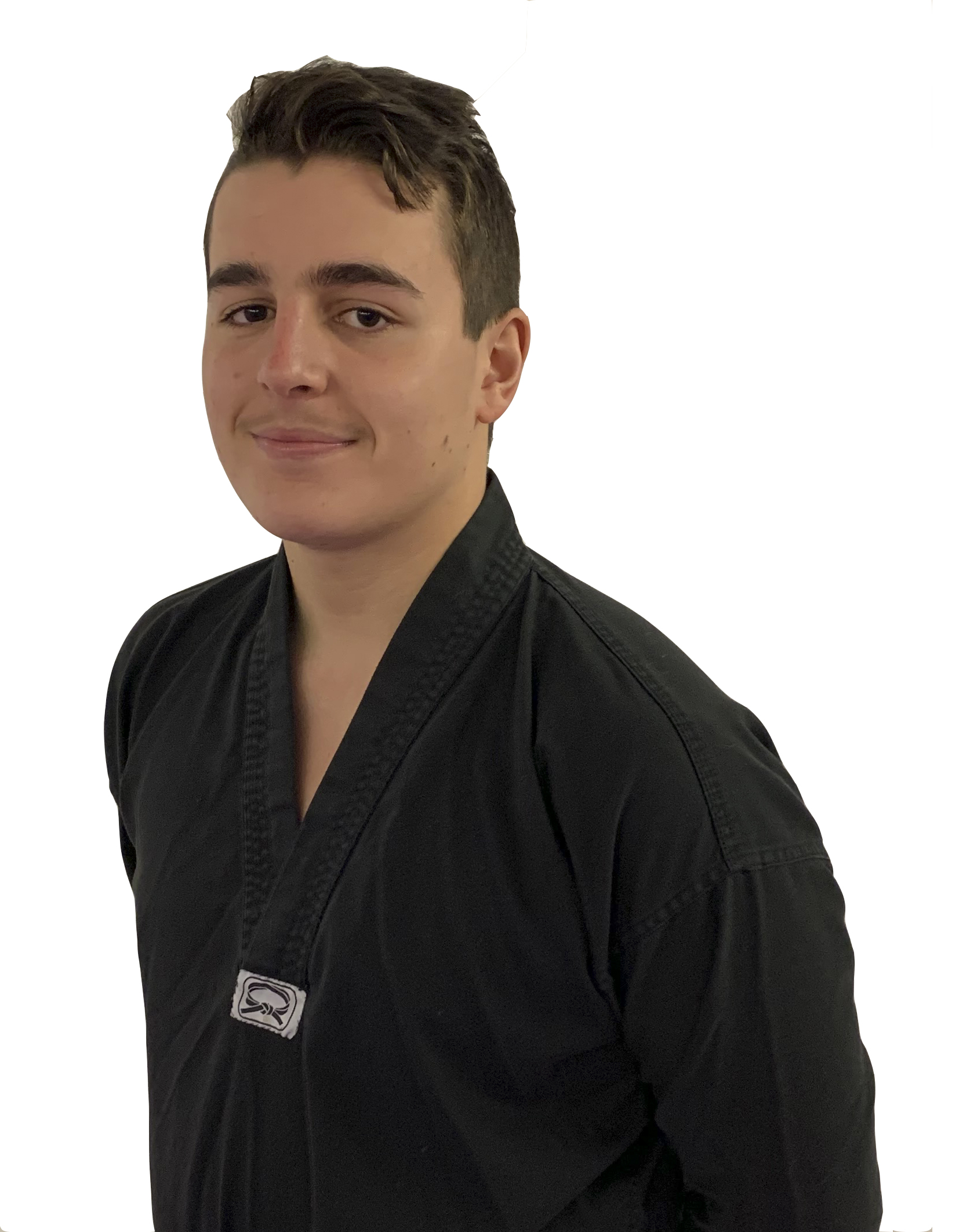 Mr Liam Deans
Junior Instructor
Junior Instructor Liam Deans has been training at Endeavour since 2014, originally a part of our junior programme and then progressing to be a strong member of our adults classes. Since beginning his training Liam impressed the whole instructor team with his work rate, focus & determination, this was recognised in 2015 when he was awarded with the Junior Student of the year award. Liam continued his training and achieved the his 2ndDegree Blackbelt in December 2018, he is currently training towards his 3rdDegree and looking to test in the near future. Liam has competed in numerous competitions both at Endeavour and also around the local area, one of Liam's proudest achievements is winning a total of 8 1stPlace trophies in a range of categories at the in-house Endeavour Competitions. Liam's passion outside of martial arts is acting & drama and he is aiming to be accepted into one of the top acting universities so then he can get into the acting industry. Mr Cutforth awarded Liam with his Junior Instructor qualification in December 2019, after showing fantastic progression in his Leadership training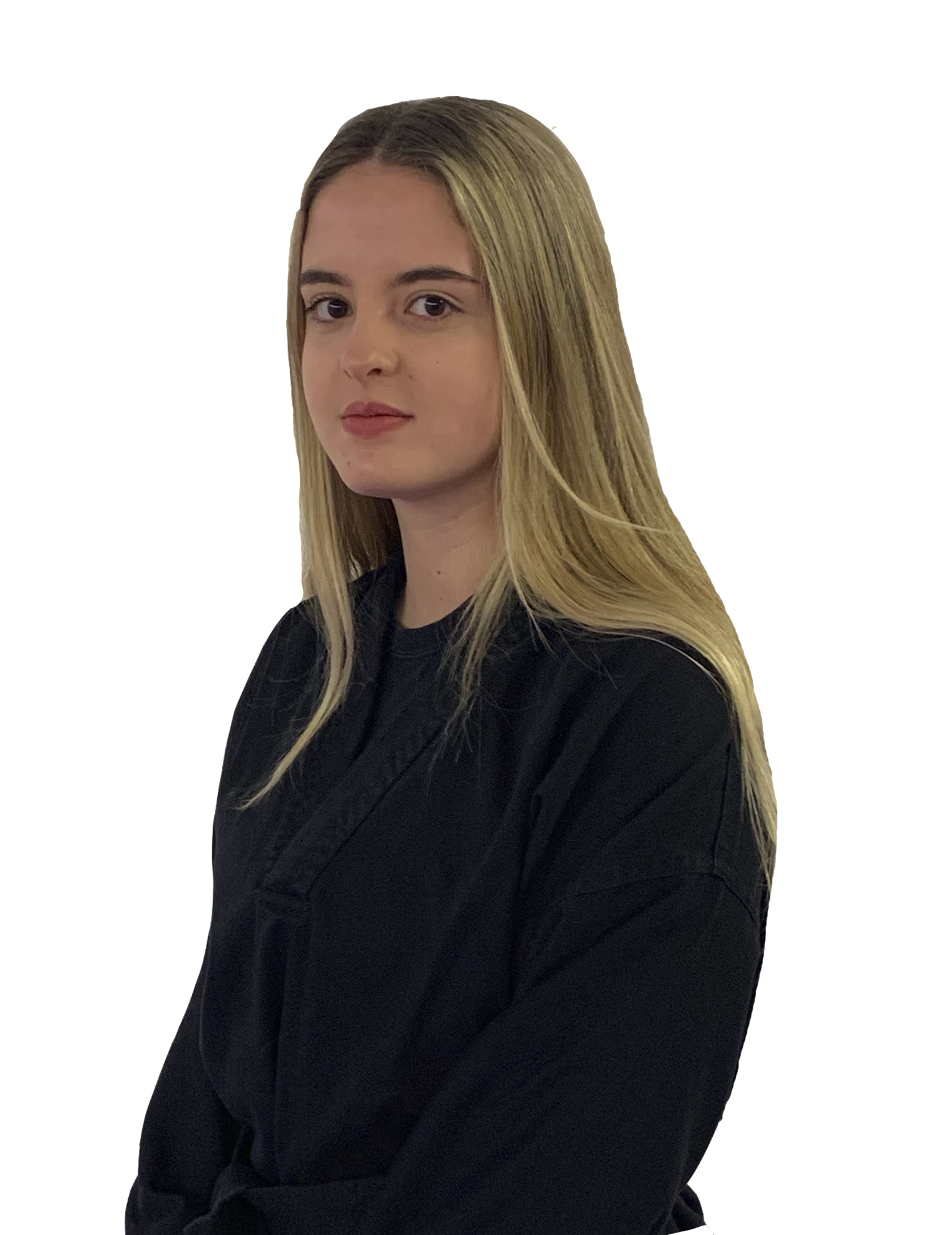 Olivia Essem
Team Member
Olivia started her martial arts journey when she was 5 years old. Originally training in Taekwondo she has always shown a huge passion for many styles of martial arts since a young age. Olivia moved onto Kickboxing and achieved her purple belt in 2013 before then joining the ranks with us here at Endeavour. Her martial arts journey at Endeavour then excelled with her impressing all her instructors and training partners and thus earning her 1st Degree Blackbelt in 2017 & her 2nd Degree Blackbelt in 2018. Olivia took time to complete her University studies at Durham University, but while there her martial arts training was still a massive part of her life. While at University she held the position of President of the University Taekwondo Club while also training in MMA, Thai Boxing & BJJ. Alongside her University studies and her role as Club President she achieved her Blue Tag in Taekwondo in 2019. Olivia's passion, skill & knowledge of martial arts led to her being given the role of Team Member at Endeavour, she is here to support the students, parents, families & instructors to ensure we continue to help everyone achieve their goals. In 2020 Olivia also begun her Leadership Training & Instructor Qualifications.
Endeavour Leadership Team
The Endeavour Leadership team is a team of talented martial artists who are currently developing their Leadership skills as part of our LTC programme. They are all learning and practicing what it takes to become an Instructor with Endeavour Martial Arts.
Charlie Leek
Sam Williams
Liam Deans
Sally Johns
Paul Molloy
Christopher Holden
Andy Dove
Olivia Essem